Powertrain Control for 2011 Ford Crown Victoria
No.
Part # / Description
/ Price
Price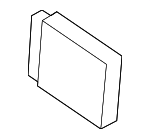 Discontinued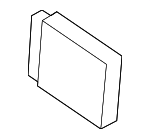 2007-2011 Ford PCM
1
PCM
Code yzd6. Sohc. Crown Victoria. Code frg6. Town Car. All. With Flex fuel. Ydz4. Grand Marquis. Code bpg0.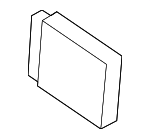 Discontinued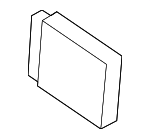 Backordered
Spark Plug
With unleaded fuel. 3.0L, without ethanol.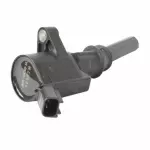 Ignition Coil
All Motorcraft Ignition Coils undergo rigorous lab and real-world tests to help ensure proper Engine performance, maximum fuel economy and emissions compliance. Why Buy: Includes radio frequency suppression to help minimize electronic noise. Engineered t ...
1 This price excludes a refundable manufacturer's core charge. Add the part to your cart to see the core charge.
No.
Part # / Description
/ Price
Price
1989-2016 Ford Sensor
Upper Oxygen Sensor, Left
Motorcraft Parts are the Only parts designed and built to the specific Standards of Ford Motor Company and are the Only parts recommended for use in your Ford or Lincoln vehicle. Stamped #f1uf9f472aa. Under GVW 8,500 Lbs.
Tube
Egr Tube
All models. Sohc. Town Car.
Backordered
Filter
Vapor Filter
Town Car. 5.4L. 4.6L. 4.0L. To 12/04/06.
Backordered
Backordered
Solenoid
Town Car. Location-Vapor Canister. Wide Frame.
Discontinued
Discontinued
Related Parts
Part # / Description
/ Price
Price
ECM
All models. Sohc. Crown Victoria. Code zjj0.
Discontinued
Discontinued